Reception Copenhagen on Vesterbrogade
Reception in Copenhagen? Look no further! Experience our unique and centrally located venue on Vesterbrogade, perfect for hosting celebrations, launch receptions, or inspiring talks.
Republikken offers a cozy reception space in an inspiring setting, just a 7-minute walk from Copenhagen Central Station.
Our event venue spans 200 m2 and can accommodate either 65 seated guests or 130 standing guests, with several possible setups to suit your needs. Equipped with a projector and wardrobe, we have everything you require for a successful event.
The reception concept is ideal for networking events, lectures, or launches. During the day, the room serves as a coworking space, providing a distinctive and charming atmosphere for your reception.
A vibrant venue for your company reception
The event venue is available for rent Monday to Thursday evenings starting from 17:30. Please note that access for preparation is not possible before this time. Your dedicated contact person will assist you in coordinating all practicalities, ensuring a seamless and memorable reception experience.
Choose Republikken for your Reception Copenhagen needs. Host your event in our unique and versatile space, conveniently located and designed to create a remarkable atmosphere for your guests.
Do-it-yourself concept
Republikken ensures that all equipment is switched on and functional and cleaning of floors and toilets when the reception is over. In addition, projector, WiFi, wardrobe, bar fridge and kitchen.
You take care of everything else yourself; setup, decoration, clean-up and any waiters. This means that you yourself have to take care of drinks and food delivery, as our kitchen is only for heating and not cooking.
Supervisor who guides you in the use of the premises and equipment or if other challenges arise. The supervisor helps with practical things such as setting up and taking down the table on the day itself – but is not a waiter, bartender, cleaner etc.
Food and drinks are offered as additional drinks (water, beer or wine), cava or snacks (chips, nuts) upon arrival. However, Republikken cannot provide catering, but we ourselves have good experiences with the food from Meyers, which can be heated in our kitchen.
Prices:
Monday-Thursday, 1 hour between 17.30-22.00 – 2.000 DKK (excl. VAT)
Monday-Thursday, 2 hours between 17.30-22.00 – 3.200 DKK (excl. VAT)
Monday-Thursday, 3 hours between 17.30-22.00 – 4.400 DKK (excl. VAT)
Monday-Thursday, 4 hours between 17.30-22.00 – 5.600 DKK (excl. VAT)
Monday-Thursday, 5 hours between 17.30-22.00 – 6.800 DKK (excl. VAT)
Only 7 minutes from Central Station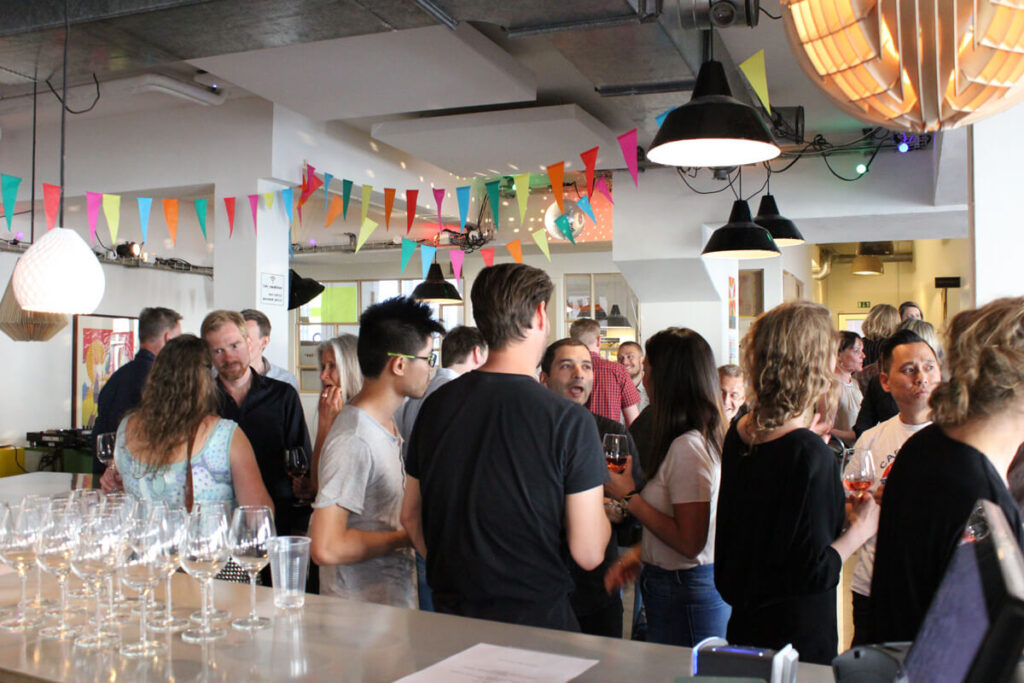 Guided
tour
Get a 30 min. tour of our event venue, and feel the vibe.
Check availability
See if your date is available in our event calendar.
Calculate price
Get an instant price on rent and your chosen add-ons.
Questions
answered
Read our FAQ, with information about all the details.